Ropox Designing Kitchens and Bathrooms CPD
The Ropox Vision is to facilitate daily living of people with functional disabilities and their helpers by developing functional assistive technology products of beautiful and simple design. This basic philosophy is reflected in the slogan -"Better ways to better days" – the Ropox guiding principle.
When designing and installing an adapted kitchen there are many things to consider and many activities carried out in the kitchen such as including preparing and eating meals. Kitchen activities play an important part in the social relations between people
To meet the needs of the user and helper, the facilities must be flexible to allow users to participate. Height-adjustable kitchen wall and base units enable you to create an optimal and ergonomically correct working environment in kitchens of all types.
In a height-adjustable kitchen both ambulant and wheelchair or seated users, can work comfortably and safely to carry out their normal daily routines.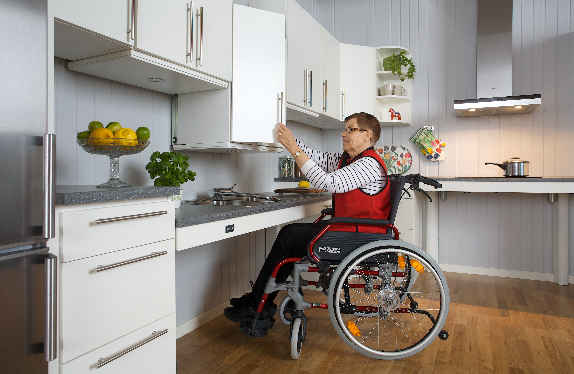 Contact Us
To contact us call on 0845 838 0600 or email us using info@taylordolman.com. Alternatively, complete your contact details below and we'll get in touch as soon as possible: