Pollock Lifts

Pollock Lifts are a UK based manufacturer of lifts that have specialised in manufacturing access lifts since 1983 and offer a comprehensive range of options for access solutions including through floor lifts and steplifts.
Through a thorough understanding of end user needs Pollock has created pioneering designs and state-of -the-art lift technology to deliver lifts that afford the ultimate in comfort and safety as you enjoy the freedom of your home.
Sourcing a new through floor lift or platform steplift is a major decision and should be made with care and  consideration. A new lift must be appropriate for the building and the environment its to be used in as well as suitable for the users' needs. It must be reliable and easy to maintain as well as capable of carrying the designated number of people and or a wheelchair user.
A Pollock lift from Taylor Dolman Ltd will afford you a reliable cost effect and safe lift solution with products manufactured to BS5900:23012 and tested to the very stringent EN81 standard.
Choose a lift from Taylor Dolman with complete confidence knowing we hold ISO9001 and ISO14001 Quality and Environmental Standards as well as the following industry accreditations:
CHAS
Construction Line
Exor
Human Focus
NIC-EIC
APHC
Trust Mark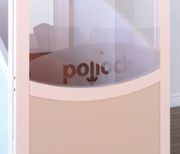 With three models to choose from we can offer a through floor lift to suit most situations including seated and wheelchair accessible.
CE Compliant
Up to 500kg Capacity
Simple Servicing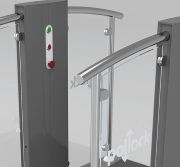 Access lifting platforms give the walking-impaired and wheelchair users physical access to the outside world and are designed to give access for all.
Easy Access
Modern Design
Up to 500kg Capacity