Guldmann GH3 Ceiling Hoists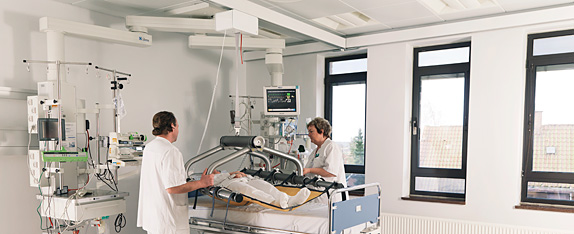 The new Guldmann GH3 system is a modular design, with classic yet contemporary appearance that means GH3 installations blend perfectly with both new and existing architecture and interior design. With many modules available, this makes it easy to adjust GH3 set-ups to match individual needs of functionality, specifications and budgets.
The Guldmann GH3 system is easy to install and straightforward for everyone to use, making lifting easy, safe and comfortable for all those involved. The main advantage of the GH3 system is that it is always ready to use – and is designed for heavy-duty use, to meet the changing needs of today's demanding healthcare environments.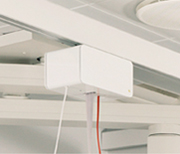 Guldmann GH3 Lifting Modules are capable of lifting up to 350kg with one strap, at a lifting speed up to 60mm / second. Batteries are recharged continuously and modules come with quick-release mechanisms. Also available are weighing mechanisms, drive motors and cordless remote units.
Quick release mechanisms
Continuously recharging batteries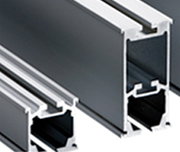 The GH3 Rail System's modular design allows specially designed systems to tackle particular spans and weights, mounted on ceilings, walls or supporting pillars. Unsupported spans of up to 8 metres are possible, and hoists move near-silently along rails with smooth transitions between rail sections.
Near silent, smooth operation
Easy installation