Geberit AquaClean NEW MERA Care Shower Toilet
Product Benefits
Adjustable Height Installation
Touch Free Operation
Whirlspray Shower
Product Info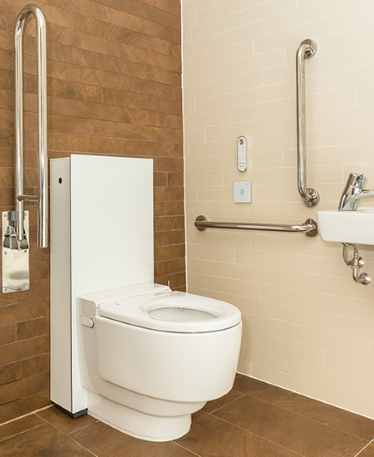 Geberit AquaClean Care Shower Toilets are designed to give a completely new feeling of freshness and cleanliness in any situation. At the touch of a button, the integrated spray function provides a natural feeling of toilet hygiene using warm water washing and warm air drying for a thorough and beneficial cleaning experience.
By understanding the OT's and end user requirements Geberit are able to offer an unrivalled package that will make you feel confident you are choosing and investing in the right product.
Designed with aesthetics and function at its core
Designed and adapted specifically for the needs of the care market
Specialist sales team who understand the market
Understand that the budget is important
Easily personalised settings – no need for an engineer to be called out
3 year guarantee and 25 year parts stocking guarantee for internal cistern working parts.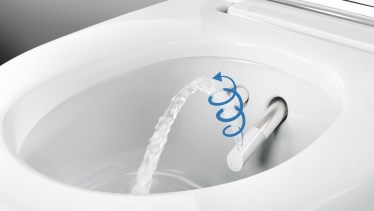 Geberit AquaClean Mera Care has been designed with you in mind. With its range of advanced and individually adjustable features, it is an ideal solution for greater independence at home. The Geberit AquaClean Mera Care is also compatible with a range of sani commode chairs from various manufacturers.
To experience the NEW MERA from Geberit come and see it at  the Taylor Dolman Education Centre in Enfield where we have one installed in our accesible washroom for full demonstrations.
Contact Us
To contact us call on 0845 838 0600 or email us using info@taylordolman.com. Alternatively, complete your contact details below and we'll get in touch as soon as possible: