Ropox Kitchen Created for Saline Frydkær
As Saline is paralysed in her lower body and an active wheelchair user she could not use a regular kitchen and was dependent on her family for everyday help in the kitchen.
Now with help and guidance from the Ropox Team Saline and her family can enjoy time together preparing and cooking in an adapted kitchen space.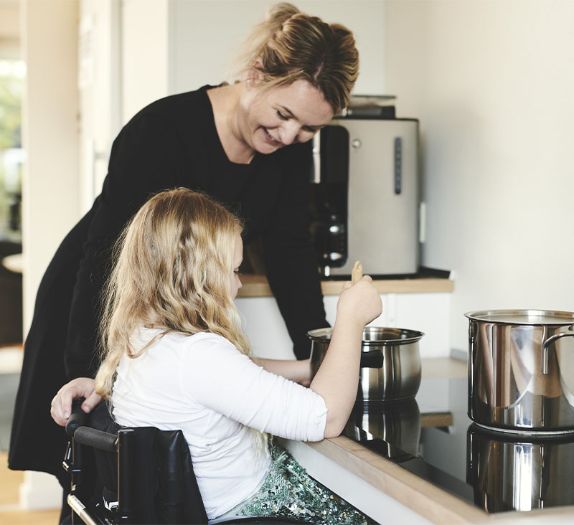 ROPOX recommended a height adjustable Flexicorner worktop with space beneath and used a shallow, insulated sink along with safety stop edges under the worktops to protect Salines legs. She can use the hob, oven and sink and has drawers that are within easy reach.
Making the new tailormade kitchen for the family that meets Saline's needs and mobility,  has given the Frydkær family a whole new life. Saline can be active and self-reliant in the kitchen, and enjoys being able to cook with her Mother and family.
For further information, advice or free no obligation quotes for Ropox kitchens please contact us on 0845 838 0600 or email info@taylordolman.com