A Hoist in a Van for off grid camping?
Certainly.
We are proud to have helped a long standing customer to achieve their goal of off grid living in a custom van by helping to supply and install a Guldmann GH3 hoist tracking system.
The Ceiling track hoist runs the whole length of the van and almost whole width. The Campervan is designed around their requirements for their Spinal Muscular Atrophy condition. The Campervan is going to be "an eco-friendly, off-grid, rustic-luxurious masterpiece". It will feature solar panels and electric systems to be fully off grid when required along with a specialist incinerator WC.
The starting point: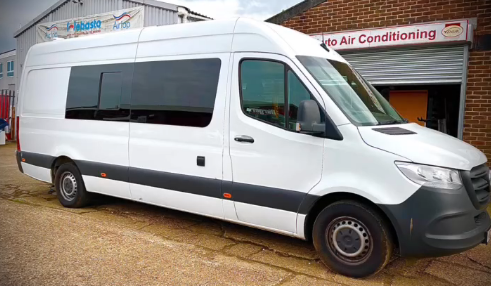 The hoist system: