Reval Transcare Assisted Bath
Product Benefits
WRAS Approved
3 Year Warranty
Tilt Function
Product Info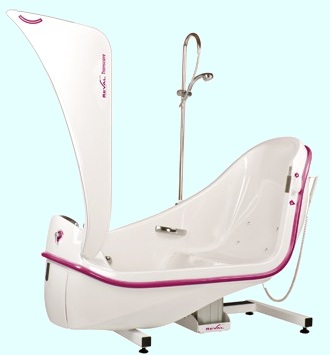 The Reval Transcare is a highly versatile bathing system, which is ideal for patients with reduced posture control. The vertical-opening side door allows easy patient access and the height adjustment reduces the risks of caregiver back strain. The Transcare system also has a tilting function, which allows patients with challenging conditions to semi-recline while fully immersed neck deep in water.
The Reval range of assisted baths feature a wide range of options:
HydroSpa
AromaSpa
ColourSpa
AudioSpa sensory treatment
These options are available with the Transcare, enabling patients to benefit from the therapeutic benefits of massage, colour, music and aromatherapy while enjoying a warm relaxing bath.
Contact Us
To contact us call on 0845 838 0600 or email us using info@taylordolman.com. Alternatively, complete your contact details below and we'll get in touch as soon as possible: