Reval Onyx Bath
Product Benefits
3 Year Warranty
WRAS Approved
Product Info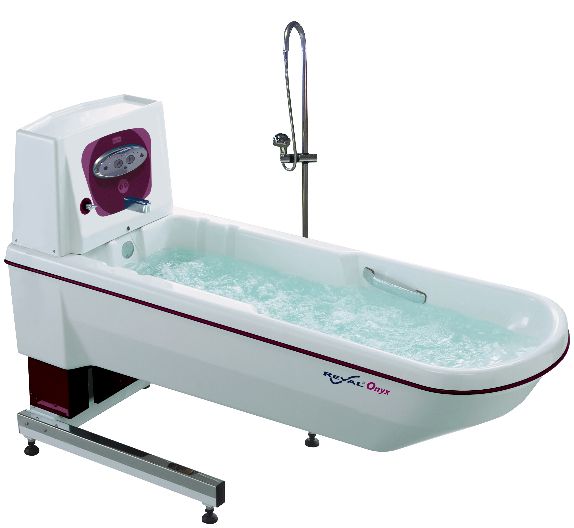 The Onyx bathing system has been specifically designed for medium to very high dependency needs and is available in two tub sizes. The longer option generously accommodates larger patients, while the compact shorter option is designed to maximise space.
Onyx baths feature a silent high-low function, which allows caregivers to work in a safe position when bathing high dependency patients, which can often take longer.
The Reval range of assisted baths feature a wide range of options:
HydroSpa
AromaSpa
ColourSpa
AudioSpa sensory treatment
These options are available with the Onyx, enabling patients to benefit from the therapeutic benefits of massage, colour, music and aromatherapy while enjoying a warm relaxing bath.
Contact Us
To contact us call on 0845 838 0600 or email us using info@taylordolman.com. Alternatively, complete your contact details below and we'll get in touch as soon as possible: