Pressalit Nursing Benches
Product Benefits
Electrical Height Adjustment
Safe and Comfortable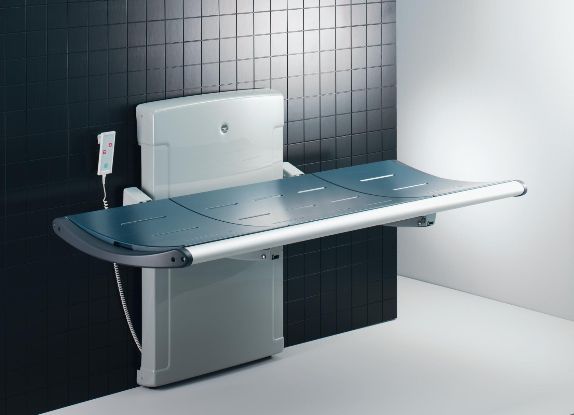 Nursing Benches – 1000 – 2000 – 3000 ranges.
Pressalit Care offers a range of high quality, fixed or electrically height adjusted nursing and showering benches designed to provide a strong stable platform suitable for changing adults and children in a many situations: schools, day care centres, residential and nursing homes, hospitals and private homes.
All the nursing benches are made of robust materials which are resistant to cleaning agents. The design of the products takes account of current ergonomic and hygiene requirements while ensuring high standards of user comfort.
The benches are thoroughly tested and solid, and will withstand many years of daily use.
Contact Us
To contact us call on 0845 838 0600 or email us using info@taylordolman.com. Alternatively, complete your contact details below and we'll get in touch as soon as possible: