Pressalit Care PLUS Range
Product Benefits
Horizontal & Vertical Adjustment
Smooth Hygienic Surfaces
Robust Materials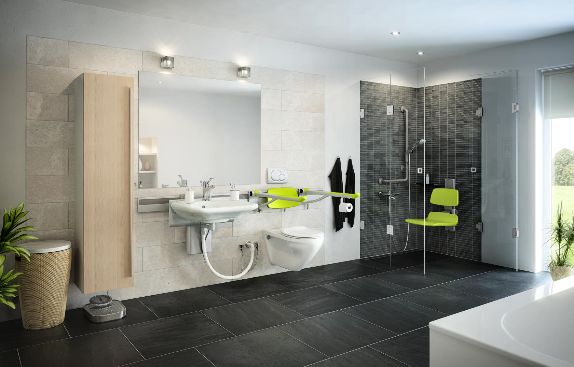 The unique wall mounted track system from Pressalit Care helps create flexible solutions that can be adapted to all kinds of bathrooms and every type of user situation. Pressalit have now developed this system further and have improved it with a new design and a wide choice of colours.
With both horizontal and vertical adjustment options, PLUS is a complete bathroom system that makes it possible to plan, furnish and adjust every single bathroom to meet the users actual requirements as they change. The quality and flexibility of the PLUS track system and accessories ensure excellent value for money and provide total freedom of layout.
Pressalit has more than 20 years of development work invested into the PLUS range. By matching needs with solutions and drawing on experience about user needs, independence and the physical situation, the Pressalit system helps you choose the best solution.
Contact Us
To contact us call on 0845 838 0600 or email us using info@taylordolman.com. Alternatively, complete your contact details below and we'll get in touch as soon as possible: