Guldmann GH1Q Quick Release GH1
Product Benefits
Quick Release System
No Tools Needed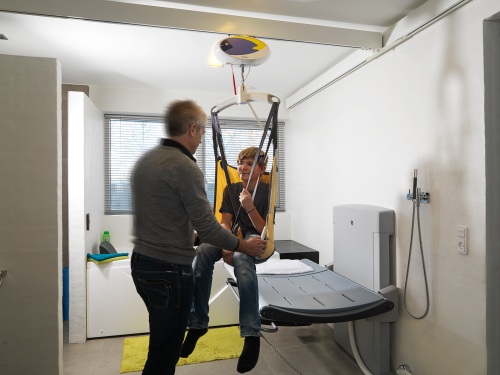 The GH1Q lifting module comes with a quick-release system that makes it very simple to click the motor on and off the rails if it is necessary to relocate the lifting motor to another room or location. The lifting motor can be clicked on and clicked off the rail system without the use of tools.
The GH1Q module utilises modern NiMH battery technology to power the hoist, allowing lifting and transfer operations to be carried out smoothly and quickly.
Max lifting capacity 175 – 255 kg
Charging time only 3 hours
Max. number of lifts in series : 55 with 85 kg/1000 mm
Lifting speed under load of 85 kg load : 40 mm/sec.
Contact Us
To contact us call on 0845 838 0600 or email us using info@taylordolman.com. Alternatively, complete your contact details below and we'll get in touch as soon as possible: