Guldmann GH3 Side Mounted Rail Bracket
Product Benefits
Side or End Mounted Rails
Max Load Up To 250kg
Product Info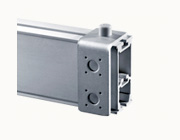 Guldmann GH3 wall brackets for side mounted rails are used for room covering systems, where long parallel rails are fixed along a wall.
The GH3 wall bracket for side mounted rails can be used either for side-mounted or for end-mounted rails.
Installation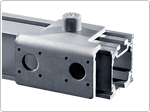 The GH wall bracket must be secured to the wall with two bolts.
Exception
Must not be used in systems with a maximum load over 250 kg.
Contact Us
To contact us call on 0845 838 0600 or email us using info@taylordolman.com. Alternatively, complete your contact details below and we'll get in touch as soon as possible: