Guldmann GH3+ Lift Module
Product Benefits
Up to 350kg Lifting Capacity
Even Faster Lifting
Product Info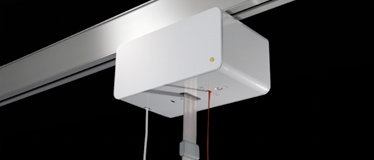 The Guldmann GH3+ Lift Module is similar to the GH3 Lift Module being based on the same modular design but with added optional extras. The GH3+ varies from the standard model in offering increased lifting capacities of 250kg to 350kg while still utilising a single lifting strap.
Advanced digital optional extras provide numerous additional functions, including integrated weighing scales, service management system that includes features such as scheduled service inspections that can help improve maintenance planning and the CareLift Management (CLM) software for recording usage such as total number of lifts and number of overload lifts.
Horizontal traverse drive motors can also be specified.
Contact Us
To contact us call on 0845 838 0600 or email us using info@taylordolman.com. Alternatively, complete your contact details below and we'll get in touch as soon as possible: