Guldmann Disposable High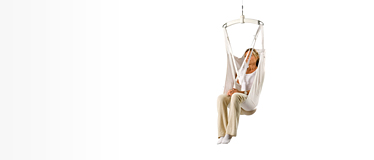 The Guldmann Disposable High sling supports the whole body, including the head and is a single patient use sling that tolerates water  and can be disposed of after discharge, making it beneficial for infection control program. Made of special woven polypropylene.
Suitable for:
Lifting persons without head and body control
lifting to and from a lying position (bed, floor, etc)
lifting to and from a seated position.
Contact Us
To contact us call on 0845 838 0600 or email us using info@taylordolman.com. Alternatively, complete your contact details below and we'll get in touch as soon as possible: