All New Geberit Aquaclean Mera
We are pleased to announce that the All New Geberit Aquaclean Mera wash dry WC has been installed into our enhanced WC at the training center in The Old Mill Enfield.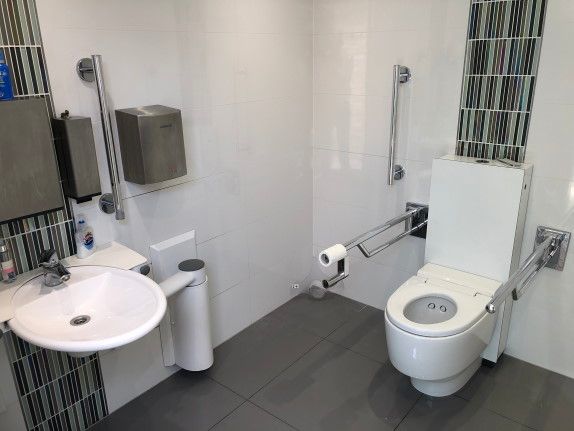 Paired with the Ropox Swing basin and dock this facility affords users all the comforts and ease of use they need during a hygiene routine.
As this is one of our working hygiene facilities alongside the changing place its available for use by OT's and customers for assessments by appointment.
Our changing place toilet also has a GHZ hoist system, Ropox changing bench and Ropox adjustable support basin.