Borringia Ultimate Care Chairs
Philosophy
Borringia was founded in 1997 with the objective of developing new and different products and solutions in close cooperation with users and their families, caregivers, nurses, therapists and doctors.
At Borringia all products and concepts have come from listening to users, family members or professional carers who have presented a concrete problem, for which they felt that there must be a better solution. The team at Borringia have learned that the solution most often lies in the problem itself.
By listening, observation and inquiry, alternative ways of solving seemingly unsolvable problems can often be found. Borringia's experience shows that it is possible to meet three "irreconcilable" criteria:
Optimal dignity for the user
A safe work environment for caregiver
Lowering of the total "cost of care"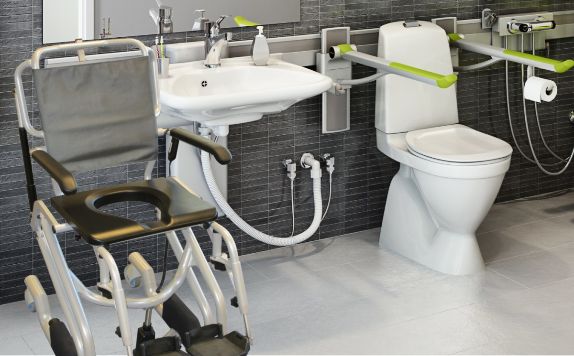 Development
The rapidly growing need for innovative aid products and solutions, which can be used both in private houses, in institutions and in hospitals is a product area described as "welfare technology".
Logically welfare technology creates welfare when products designed from a holistic perspective maximise advantages and minimise disadvantages for all involved parties including:
users
caregivers
nurses & therapists
doctors
designers
equipment providers
work environment specialists
Borringia always applies "User-Driven Innovation" and a holistic approach to a given task – from the definition of demand specification through real life testing to the final product design and construction phase of products. Only by involving all the parties as well as the decision makers all the way through the development process until all involved parties are satisfied can a new product be sure to deliver both technology and welfare.
Products – "Working hard every day to make every day a bit easier"
Loss of mobility creates a number of problems, not only for the patient, but also for family members and professional carers alike.
No aid product can compensate fully for lost mobility, but carefully developed aid products and work routines can combine to deliver a dignified care situation with a safe work environment.  These solutions can also lead to large savings in total cost of care because they eliminate cumbersome routines and thereby free staff for other tasks and allow them time to care.
The Borringia Ultimate Care Chair range in conjunction with a thorough, comprehensive staff training and education program meets everyone's needs – user, care giver and healthcare providers alike with dignity, safety and cost effectiveness.
The Borringia Alto CareChair™ with electrical seat tilt, electric height adjustment and electric central brakes all controlled from the handset. Improved ergonomics and increased user comfort.
Electric Central Brake
150kg User Capacity
Compact Size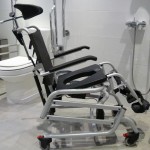 The Borringia Rise® IIIS-130 with electrical seat tilt, electric height adjustment and compact size. Improved ergonomics and increased user comfort.
Compact
Manoeuvrable
Height Adjustable