Volker Long Term Care Bed Accessories
Product Benefits
Volker quality
Wide range of accessories
Product Info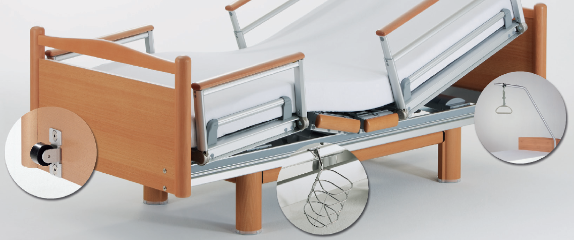 Volker accessories are fixed to the healthcare bed range simply by dropping them into or hanging them from integrated sockets, holders or rails.
All Völker accessories are designed to exactly the same high quality standards demanded from all of our beds with all foam-padded protective covers of disinfectant resistant leatherette.
Therefore you can feel confident when you are using Völker approved accessories.
Accessories include:
Bed Extensions
Urine bottle holder
Trapeze bar
Padded rail covers
IV pole / holders
Side rail height extension
Contact Us
To contact us call on 0845 838 0600 or email us using info@taylordolman.com. Alternatively, complete your contact details below and we'll get in touch as soon as possible: