Volker Beds & Furniture

Volker is well known for developing new generation healthcare beds and hospital beds for the benefit of patients and caregivers as well as home owners, care managers and maintenance staff.
The Volker vision is to enable all people in need of care to live their life as independently as possible by producing better beds and home-like furniture for care homes, hospitals and domestic care.
Völker Micro-stimulation System (MiS®) for improved pressure care
The Völker assist rail system. Two separate height-adjustable profiles which are fitted on both sides of the bed.
Volker secure four-leg telescoping undercarriage. An innovation that safely supports active care giving in bed.
Völker Diagnostic System saves time and money. Optimise maintenance and reduce costs.
Völker healthcare beds comply with the new IEC 60601-2-52 standard. Including all inspection criteria for assist rails.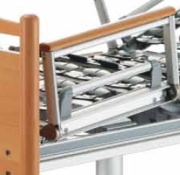 Everything that you expect from healthcare beds with added value and homely appearance. Volker beds provide effective support for pressure ulcer prevention.
Micro-stimulation sleep system
Flexible assist rails
2-Year Warranty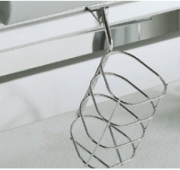 Wide range of accessories designed and manufactured to the Volker exacting standards.
Volker quality
Wide range of accessories