New Guldmann External Weigh Scales
The new Guldmann Digital external scale is released and ready to order.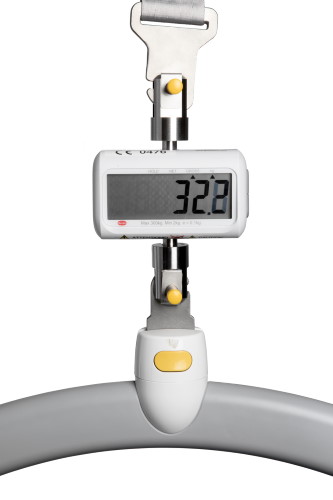 These are available in both standard version and class III medical versions and can be used with all Guldmann ceiling hoists and mobile lifters.
The Guldmann scales make it easy to weigh the patient/user whilst carrying out the usual everyday care procedures and are able to deal with loads of up to 300 kg and are battery powered.
All digital scales have the new quick connector as standard. The quick connect feature on the digital scale is easy to use and enables you to connect the scale to the hanger and hoist very quickly. This replaces the original split key-ring and pin solution.
Please note when you are ordering the Class III version it is not possible to return a Class III scale as it is a produced as a specialised product for each country location.