Safe rehabilitation training with the Guldmann Multi Support Sling
Mobility and exercise is important in order to stay healthy and maintain quality of life.
Rehabilitation to maintain a patient's mobility and functional activity takes place throughout many care environments, schools and hospitals. This can be heavy work for caregivers and the benefits of the session time can be limited if the patient handling is only carried out using manual practices.
The Multi Support sling can be an important tool for high-quality rehabilitation and at the same time minimise the strain of manual only methods.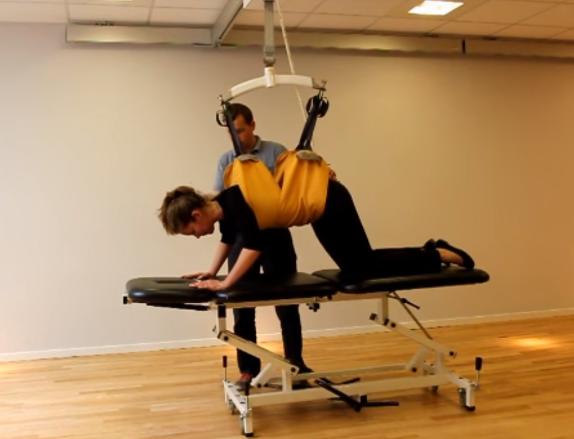 When using a Guldmann Multi Support sling in conjunction with an overhead hoist system it is possible to adapt to the patient's current level of function whilst progressively challenging the patient and at the same time safely control the amount of assistance given.
The sling can be used for training pelvic lift (bridging), push-ups, hands and knees (quadruped), developmental postures, stability, stretching and active therapeutic exercise and more.
For further information call Taylor Dolman on 0800 838 0600 or email: info@taylordolman.com